Mediumship Classes Online
Learn How to Become A Spiritual Medium From the Comfort of Your Home
Get a Master Certification as a Soul Psychic Healer Online
Learn Psychic Feeling, Hearing, Seeing and Knowing for Abundance, Channeling, Clairvoyance, Mediumship & Holistic Business
Portion of All Proceeds Go Monthly to Charity.  Thank you. 
Contact Laura at (954) 465-7338 or Laura@SpiritMediumLaura.com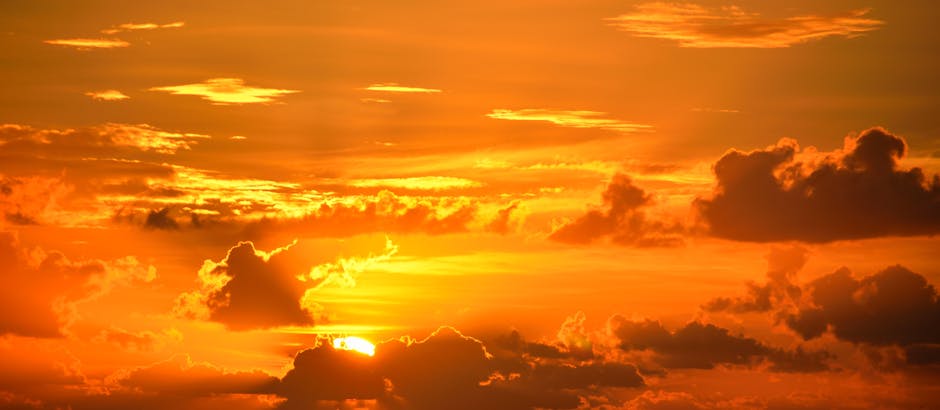 TESTIMONIAL 1:  "Laura; I took my time finishing your Soul Psychic Healer course and thoroughly enjoyed the experience. It contained material that I hadn't found elsewhere and I loved the exercises. I found the missing person exercise especially helpful in boosting my confidence. Thanks for a great experience."  Patti Reed. 
TESTIMONIAL 2:  "Hello Laura,  I FINALLY completed your training & boy was I ever thrilled!!! Not only with the amount of information; but also with the new & different information you provided! Thank you, thank you, thank you! Your training has helped me to become a much more confident Medium & also given me numerous additional means to enhance my income. I am so grateful to have found you & your incredible training!  Sincerely,  Karen W."
TESTIMONIAL 3: "Laura, Laura, Laura, Greetings.  Your story is so amazing and real. Your material for this certification is 'from another dimension.'   Believe me I have been searching and have taken other online courses and once I completed them, I still felt like something was missing or I had been shortchanged. I just reviewed material from the remaining 3 modules and my soul has been emancipated. I KNOW I'm on my true path because so many concepts you presented, I have never heard of before and I have been studying Metaphysical principles for at least 15 years, which is usually enough time to get a feel for all the 'significant' players. Words like 'work bankruptcy' and concepts like 'your problem is your power' is astonishingly awesome.  [Your work] is SOOOOOO meaningful to me and appears to be the guide I need at THIS time in my journey.   Thank you so much for sharing it. I truly love the format of having the PDF and the audio presentation. I could go on and on and on but won't because I cannot really express all that I feel. There is no name for this emotion that has me feeling like I can fly.  I'm so excited finally to experience my " psychic note vibration. And Laura, simply put, I love you.  Thank you for daring to continue your journey so that others like me can be a benefactor.   Two Palms,  Edna"
TESTIMONIAL 4.
Allison C., "Dear Laura, Your beautiful photo came up in my news feed today and I wanted to take a moment to share a much over due letter of appreciation for you.
Years ago I opened up to spirit suddenly and unexpectedly. I was so lost and confused because I didn't know anyone like me. I searched the Internet furiously but couldn't find people or information that resonated with me. Then I came across your site. I will never forget that day.
I ordered your online Mediumship class immediately and it changed my life forever. I still use in my intention prayer "send pictures to my eyes, words to my ears, feelings to my body and a knowing to my brain. Please give me 100% accurate 100% of the time as a clear and open channel for Gods work!"
Since that time, I've become a professional medium and have even studied under some well known names like Tony Stockwell, Janet Nohavec and John Holland.
With that…it is you who touched my heart and taught me the most.
Today I help guide other new mediums as I never want anyone to feel as alone as I did and I tell them each about you!!! Sometimes we put ourselves out there online and it can feel thankless.
So i just wanted to take a moment and let you know that you will always hold such a special place in my heart. I know that I came this far because I found you. Endless gratitude."
****
INTRODUCTION:  Thank you so much for your interest in mediumship classes online to learn how to become a spiritual medium!    Course breakdowns, description and introductory videos for self paced training below.
COACHING:  You can supplement the self paced training with private coaching sessions for you when you need or want it, with Spirit Medium Laura.   Place "Training" in the "Event Name/Date" field when booking your appointment HERE and receive a bonus of 33% more time included in your order (which is a 25% discount)!
FULFILLMENT:  The course links are sent manually after payment.  If you do not receive fulfillment immediately send an email to Laura.  She will respond within 24 hours.   Contact email:  Laura@SpiritMediumLaura.com.
CERTIFICATION:  This is one of the most complete mediumship classes online  available today.  It gently guides you from soul sensitivity to channeling spirit to clairvoyance to psychic medium.  All you need to do is apply yourself!
You can take one course alone or complete all four courses and receive a Master Certification as a Soul Psychic Healer.  You will receive a Certificate and placed on my website for referrals as a graduate of this program.
The fifth course, "Create Your Holistic Business," does not count towards the certification.
COURSE BREAKDOWN.  Here is the breakdown of each course and a link to an introductory video for it.
FREE:  You can watch video introductions for each course for free.  They are linked following each course description below.    (Purchase course above).
FREE:  There is a free Facebook Support Group to work with other students.
Each course contains the following:
*4 self paced video lessons
*a link to the e-book for the course (or referral to the same book on Amazon.com when available for a small extra fee)
*4 additional detailed workshop video lessons and their respective presentations
*and additional links to online recorded guided meditations when used.
INSTRUCTIONS FOR USE:  It is recommended to take at least one week to complete one class, therefore, the entire course could be completed in 16 weeks.  Completion of the 16 week training results in the Soul Psychic Healer Master Certification, which covers abundance, channeling, clairvoyance, mediumship.   All work is healing based.
COURSE 1:  MANIFESTING MAGIC:  The "Soul Abundance" Law of Attraction Secret.  (Clairsentience, clear feeling.)   Learn to Let Go, the universal spiritual abundance principle.  Open to your soul's messages.  Vibrationally align with these messages.  Embrace your flow of Guidance, Opportunities & Destiny (GOD).    This course allows you to begin the work of being a medium through the intuitive awakening of soul alignment.   Introductory Video:  http://youtu.be/8KgxUUGNxnY.  Learn more, read part of the book and buy it by going to Amazon.com and searching for this title.  Kindle version $2.99.  Hard copy $8.99.
COURSE 2:  CHANNELING SPIRITS:  Clairaudience for Spirit World Communications.   Gently develop your clairaudience (psychic clear hearing) to gain wisdom, healing, creativity, intuitive, psychic, mediumship perception and the wealth of help available to you from the spirit world, to the all knowing Collective Unconscious (Akashic Records), with Spirit Medium Laura.   Connects to your Divine Beings, your portal to the all knowing Collective Unconscious (Akashic Records).  Subjects covered:  Channeling Spirits, Pendulum, Automatic Writing, Meet Your Spiritual Guides, Learn Life Purpose, Visit Akashic Records, Channel a Past Life.   Introductory Video:  http://youtu.be/zm0UtzltwYc.  Learn more, read part of the book and buy it by going to Amazon.com and searching for this title.  Kindle version $2.99.  Hard copy $8.99.
COURSE 3:  "CLAIRVOYANCE and PSYCHIC DEVELOPMENT:   Third Eye Chakra Healing, Telepathy and Remote Viewing."    A complete psychic third eye clairvoyance development course.   Includes: 1. Basic technique to connect, psychometry and picture reading; 2. Reading auras and healing with chakras (Rainbow Healing Return to Oneness, channeled from St. Ignatius Loyola, same Master Guide as famed Brazilian Healer, John of God); 3. Telepathy, Remote Psychic influence; 4. Remote Viewing,  Medical Intuition.   Introductory video:  http://youtu.be/ARNJRNPOriY.  Buy E-book version of book for this title HERE.
COURSE 4:  "PSYCHIC MEDIUMSHIP:  Afterlife Communications"  (Claircognition, clear knowing.)   Connect to transitioned loved ones in spirit, use the aura to see relationship, gain evidence, psychic detective, send spirits to the light and pulling all together in mediumship sessions.   This course brings together everything you have developed in the other courses to feel, hear, see and know spirit!  Quite miraculous!   Introductory Video:   https://www.youtube.com/watch?v=ARcZS3LcElI.  Buy E-book version of book for this title HERE.
COURSE 5:  "Create Your Holistic Business" –   Want to love your work? Want to attract success by flowing with the energy current of your soul? "Create Your Holistic Business," will help you get in touch with your soul's mission on this planet, then gently bring it into the world. You will learn the simple LOVE business blueprint success system to discover your ideal prospects, create a system, get the word out and then close the business. Features Selling with the LOVE system and Internet Marketing. Introductory E-book SAMPLE of the E-book Create Your Holistic Business Table Of Contents and Chapter One here.  The book has over 40 – 8.5 X 11″ pages of helpful examples, details and features.   The video course has workshop videos and workshop presentation and includes the e-book.  Order above.
SAMPLE MEDIUMSHIP VIDEO:  Here is a sample video of Spirit Medium Laura doing readings and mediumship.  Learn how to become a medium from one who does the work of mediumship.   Namaste,