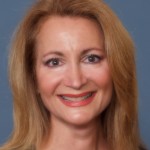 * BOOK SESSION    * FREE TRAINING    * RADIO READINGs
Portion of all proceeds go monthly to Humane Foundation Charity.  Thank you.
In Laura's words, "Thank you for the honor and privilege to serve you and spirit in such a profound way. "
Laura Mendelsohn, Spirit Medium, featured in the book, "100 Top Psychics and Astrologers in America," 2014 (buy HERE), has been talking to spirit for over 30 years, been featured in the media, with her own radio show.  She specializes in ethical, evidential soul communications as a highly skilled psychic & medium. 
Although Laura was raised in a metaphysic household, her first focus was material.  Through a series of coincidences Laura was transformed from millionaire to medium to fulfill her soul's purpose.
She currently offers services and products in three areas:  (1)  PSYCHIC SESSIONs (Laura is Clairvoyant, Clairaudient & Clairsentient):  Mediumship,  Medical Intuition, Remote Viewing, Remote Influence & Soul Healing; (2)  ABUNDANCE:  Soul Purpose MAGIC and Build Your Holistic Business Coaching; and (3)  PSYCHIC EDUCATION:  Intuition, Channeling, Clairvoyance, Mediumship.    Details HERE.  
Examples of Laura's credibility include:
1.  Chosen for just published book, "100 Top Psychics In America," 2014.  Buy HERE.
2.   Featured article in Delray Beach Magazine.  Read HERE.
5.  Written 5 spiritual e-books, 4 self paced video training courses and published in "Chicken Soup for the Soul, Devotionals for Women."  Books HERE.  Videos HERE. 
6.  Filmed for TV.     Media list HERE.
Next Step….

CONTACT:  Laura's offices can be reached at (954) 465-7338 or email laura@spiritmediumlaura.com.
Areas covered:  Global and South Florida, Miami, Ft. Lauderdale, West Palm Beach, Delray Beach, Boca Raton, Boynton Beach, Deerfield Beach, Lake Worth, Coral Springs, Royal Palm Beach, Parkland, Palm Beach Gardens, Pompano Beach, Jupiter, Tamarac, Green Acres, Sunrise, Lantana, Plantation, Oakland Park, Dania, Hollywood, Davie, and all of South East Florida, Florida, United States, Canada and global.