Essential Oils for Manifesting. Manifesting your desires can be enhanced by using a high quality essential oil while releasing blocks.
Essential Oils for Manifesting
Someone asked me last night why use essential oils for removing emotional blocks.  She asked me, "Aren't there other ways to remove emotional blocks?"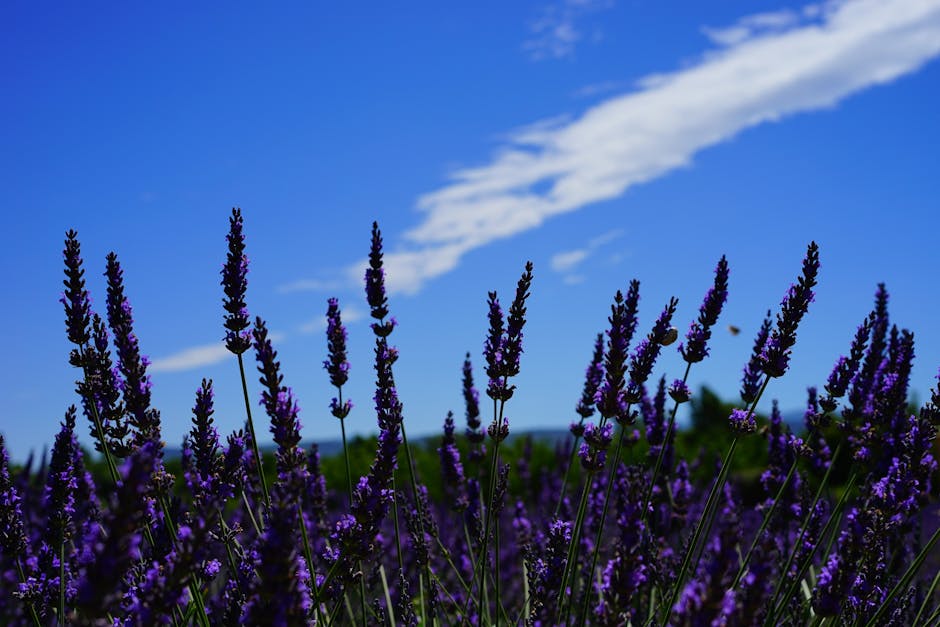 I sat there a bit mute, not having a good response at my fingertips.
Today I had the answer.
The oils can touch your subconscious in ways a therapy such as EMDR cannot.  This is because the sense of smell goes right into the Amygdula, the primitive part of the brain that controls fight or flight.
I am so excited about this and cannot wait to see the affect this will have on removing my own blocks as well as working with clients.
I have begun using Essential Oils as part of my Chakra Therapy healing modality revealed to me from my Spirit Guides, the same Spirit Entities as John of God.  I used it on my sister to help remove a terrible grief she was already experiencing before her dog passed.
Yes, she was so upset her dog might be getting ready to pass, the fear of the grief was unbearable to her.
During a session we did together we found where she held the block.  It was in her root chakra.  We, as well, found the memory associated with this.
After clearing the block by channeling the correct "color" for that Chakra into it, I channeled a healing affirmative prayer, stating her intention to release the block.
Then I gave her an oil to sniff.  She immediately reported feeling more relaxed and better.
Since then something in her shifted.  She is more carefree and relaxed.  At night, she sleeps better.  It seems a deep trauma within her had been removed.
I have had a similar experience with a friend of mine.  She was suffering in trying to bring love into her life.
No matter what she did she was attracting potential love candidates who were flighty, promised everything, delivered nothing.  It was like being abandoned over and over again.
I knew she had abandonment issues from her father, so offered a Chakra Healing.  She accepted and used an oil she had on hand.
Within a few days she started attracting a different type of love candidate.  But more importantly, she seemed more relaxed and carefree about finding love.
Let's see what happens.
Here is a list of oils you can purchase which can help you remove emotional blocks simply by inhaling them while reciting an Affirmation you have for manifesting a desire.
If you would like a healing session to pinpoint the block that is possible as well.  Just go to BookLaura.com to book your time with me.  I suggest a 30 minute appointment minimum for this type of work.
You need to have the oil in your hands before creating your appointment.
Suggested oils for this process.  You can probably attain results with Harmony from Young Living, since it can be used to unblock chakras.
To purchase simply do to this LINK and search for Harmony to purchase.  You will need to have the oil before our session so leave enough time when booking you appointment to be certain you have the oil in hand.
BUY HARMONY HERE.  In case needed use my name Laura Mendelsohn, and Member ID 342-5407.  (Disclosure:  I make a commission from any products you buy from Young Living using my ID.)
Ingredients
Santalum paniculatum† (Royal Hawaiian sandalwood) wood oil, Lavandula angustifolia† (Lavender) oil, Cananga odorata† (Ylang ylang) flower oil, Boswellia carterii† (Frankincense) oil, Citrus aurantium dulcis (Orange) peel oil, Angelica archangelica† root oil, Pelargonium graveolens† (Geranium) flower oil, Hyssopus officinalis† (Hyssop) leaf oil, Salvia Lavandulaefolia† (Spanish sage) leaf oil, Picea mariana† (Black spruce) leaf oil, Coriandrum sativum† (Coriander) seed oil, Citrus aurantium bergamia† (Bergamot) peel oil (Furocoumarinfree), Citrus limon† (Lemon) peel oil, Jasminum officinale* (Jasmine) oil, Anthemis nobilis† (Roman chamomile) flower oil, Cymbopogon martini† (Palmarosa) oil, Rosa damascena† (Rose) flower oil †100% pure, therapeutic-grade essential oil *100% pure absolute
Other oils for releasing blocks and creating your dreams
This information is taken from the book by Dr. Benjamin Perkus, "
Aroma Freedom Technique
."  I am studying with Dr. Perkus to become certified in this transforming technology.
Dr. Perkus has done a lot of research on the use of oils to release personal blocks to realizing personal goals.  As well, he has created a process to release blocks.
"The blends referred to in this book have been created by Dr. Gary Young, founder of Young Living Essential Oils.  According to his own accounts, when he formulates a blend, he first sets an intention for what he wants to accomplish with the blend.  He then considers the energy of each oil along with what is known scientifically about it.  Finally, he goes into a state of prayer and receptivity to find the final recipe.  Many times, this is a quick process, but sometimes it may take months for the information to come together to create the desired blend.
Selected Young Living Blends referred to in this book contain the following single oils:
Believe
– Idaho Balsam Fir, Coriander, Bergamot, Frankincense, Idaho Blue Spruce, Ylang Ylang, and Geranium essential oils.
Clarity
– Basil, Cardamom, Rosemary, Peppermint, Coriander, Geranium, Bergamot, Lemon, Ylang Ylang, Jasmine, Roman Chamomile, and Palmarosa essential oils.
Highest Potential
– Australian Blu [a blend of blue cypress, ylang ylang, cedarwood, blue tansy, and white fir], Gathering essential oil blend [galbanum, frankincense, sandalwood, lavender, cinnamon, rose, spruce, geranium  and ylang ylang], jasmine and ylang ylang.
Inner Child
–  Orange, Tangerine, Ylang Ylang, Sandalwood, Jasmine, Lemongrass, Spruce, and Neroli essential oils.
126
Inspiration – Cedarwood, Spruce, Myrtle, Coriander, Sandalwood, Frankincense, Bergamot, Spikenard, Vetiver, Ylang Ylang, and Geranium essential oils.
Release
– Ylang Ylang, Olive oil, Lavandin, Geranium, Sandalwood, Grapefruit, Tangerine, Spearmint, Lemon, Blue Cypress, Davana, Kaffir Lime, Ocotea, Jasmine, Matricaria, Blue Tansy, and Rose essential oils.
Stress Away
– Copaiba, Lime, Cedarwood, Vanilla, Ocotea, and Lavender essential oils.
Transformation
– Lemon, Peppermint, Sandalwood, Clary Sage, Sacred Frankincense, Idaho Blue Spruce, Cardamom, Ocotea, and Palo Santo essential oils.
Please follow and like us: